Finally able to work on this post after a whole month of busy!
We finally took a leap and jet setted to another country this time (we haven't traveled internationally since…..I think 2012 2 years ago. It's a little trickier when you're from a third world country–all the visas, and fees, etc.)
It's been a long dream of ours to be able to see and experience Japan—the busy streets, the city lights, the ramen, the Sakuras, Mt. Fuji, everything! Best believe, we prepared like hell for this trip lmao. (Also was STOKED for the cool weather. PH is just a giant oven toaster now)
An unfortunate event happened though just as we were navigating our way from the airport to our Airbnb: My Pentax slipped through my hands and fell. It seemed like it was functioning fine but when I checked it again when we had settled down in the apartment, the winder was not working. SIGH. I have yet to have it fixed. But for the meantime, I used my DSLR for the majority of the trip (brought my Autoboy too, so there are some photos on film, but it was mostly my sister who used it—I was trying to introduce her to film photography (status: successful!)).
SO ANYWAY. I haven't used my DSLR for travel since……I think 2014/15? It's been a long time, and it really threw me off of my comfort zone shooting with it, so there aren't a lot of pictures (except for Disneyland/Disneysea (because duh and more of this later) and photos of my mom and dad, since this was actually their 25th anniversary celebration, too!)


FREE PRESET


That being said (and me missing my Pentax very very much huhuhu), I created a preset that emulated the feel and coloring of a semi-expired Kodak Gold. I tried studying it as much as I can, and basically, all the photos I'll be posting here are edited with that filter! I also created different versions of it (for landscape, for portrait, and few for night time), so if you want a copy, please like this post and leave me a message on the comments section with the sparkle emoji! ✨
Like I said, having my DSLR for travel with me threw me off my comfort zone. So since there aren't much photos from our whole trip (we stayed there for a week), I'll just post photos randomly and not chronologically as I would normally do (although I will do my best to keep them as chronological as possible).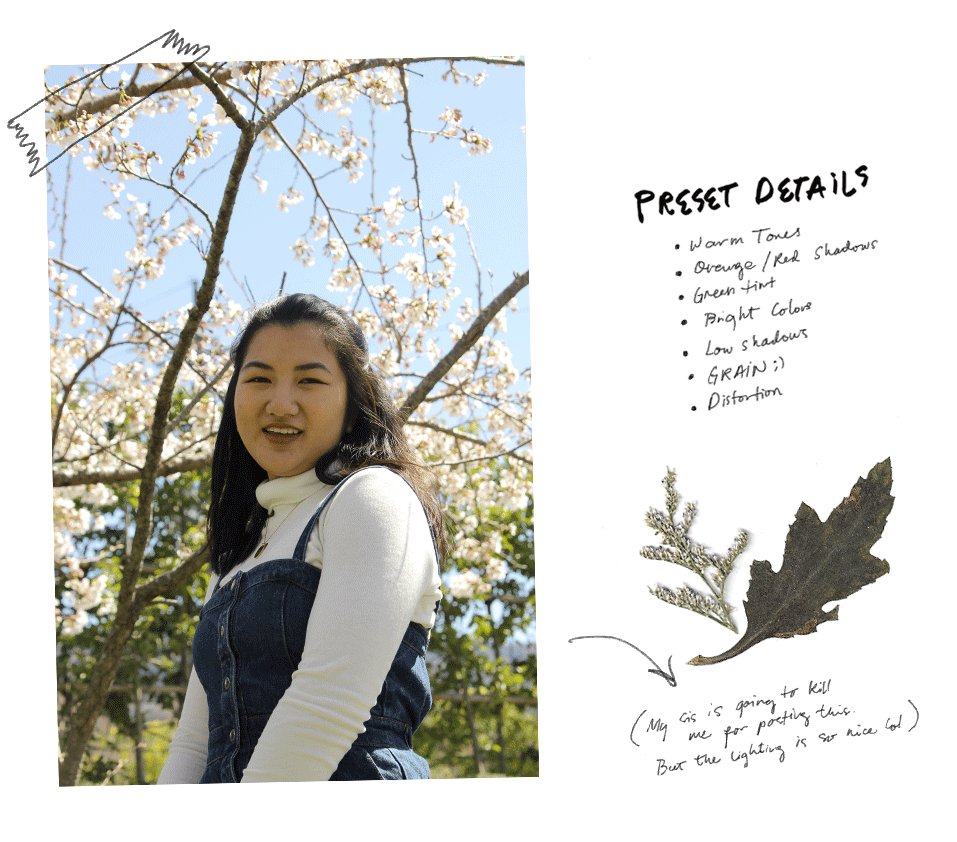 My sister always hate it that I always take a picture of her (yes, I'm that sister lol). But there isn't anyone else that I can nag to take a photo of than her! Lol at least you have nice pics, sis! lmao
2 major highlights of our trip for me was Mt. Fuji and Disneyland. Of course there are a lot of other things that I loved during our trip, but these places were the ones that made my heart soft and warm like butter on fresh toast.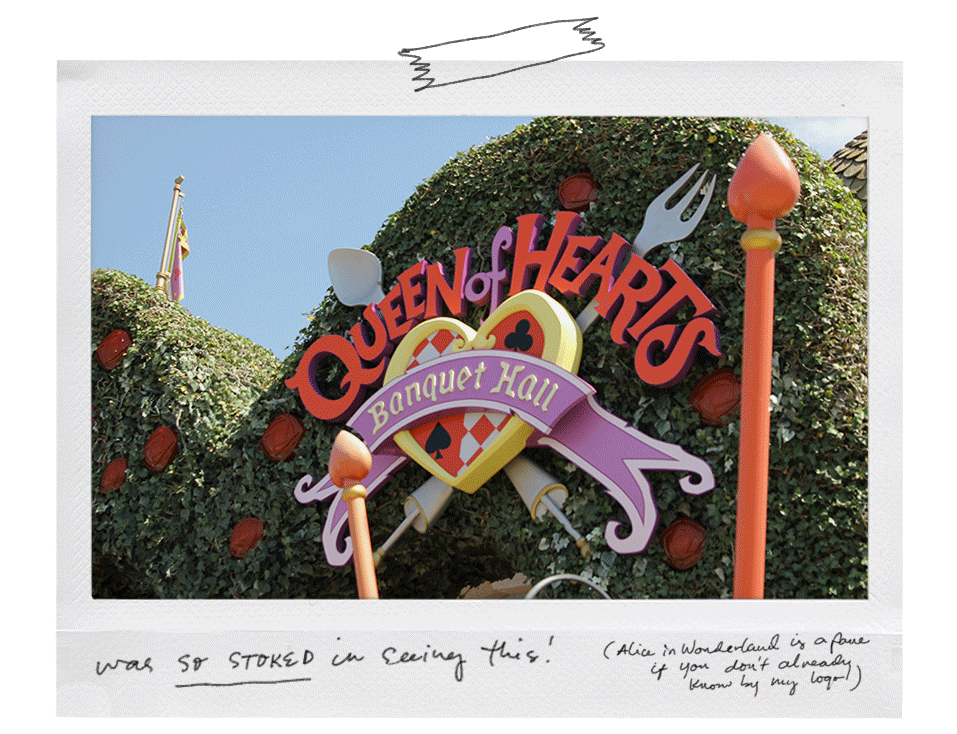 I think almost 70% of my photos are from Disneyland/Disneysea. #sorrynotsorry
It was our first time going there and while I'm an avid Disney fan, I'm also a Scorpio, so this bitch WILL NOT cry in public. I made sure that going here, I've completely killed of any feelings so that I don't burst into any big emotions like crying. At first it was successful. I've been distant from my Disney side for a while too, so I was pretty sure I got it right in the bag. But as I walked through the gates….the music, all the Mickey ears…..
I sobbed.
Tears fell like waterfall.
This bad bitch couldn't handle it.
It was too magical.
Now all I want is to be in Disneyland. All those months (could be a year or two, too) of repressing my Disney side has now crumbled and all things Disney are the only things that can calm me down right now. (It's gotten pretty busy lately)
Now I don't want this to be a complete Disney post, so I'm gonna hold myself off before I slide the slippery slope of spilling every photo we took in Disneyland. So I'm gonna move on to city park things now. Hahahahahha
To be honest, some of the truly best parts of the trip was just sitting down, no phones, and just appreciating the whole experience. Taking it all in. The walks around the cities and parks were great too. We saw dogs (one looked a lot like Comet!! huhuhu), learned systems and cultures, we were also fortunate enough to visit a family member there who toured us around the city and took us to a spa! It was great because I had no photos whatsoever. Just in the moment.
Ok so i think I'm ending the post here. There's a shit ton of photos but maybe I'll save those for a rainy day.
Japan was magical.
The cleanliness, the discipline, the common curtesy, THE WHOLE SYSTEM OF LIVING, the parks, DISNEYLAND…. ugh I could go on and on, and thats just Tokyo! We're planning to go to Osaka soon so prepare yourself for a shit ton of photos of the DEERS (WITH ME).
We had our last piece of the past year in Boracay, which had just opened since its rehabilitation in July. We thought it would be a perfect way to end the year, celebrate my mom's birthday, and hers and dad's anniversary in advance as well!
I also brought my Canon point and shoot camera to finally give it a spin! Also, I was kinda expecting a sunny weather (which I realised was kinda stupid because it was already rainy here in Manila, but I guess that was more of a wishful thinking lol), but it was rather gloomy for the first 2 days. The sun came around eventually though by the end of our trip lmao (typical universe hahahaha).
We were so excited to find Sunny Side Cafe was still there! It's our favourite place to eat whenever we visit Boracay. They have the best pancakes, breakfast meals, drinks—just awesome food all through out.
Coming back here, we saw all the many improvements Boracay have developed over the few months it was closed for rehabilitation. The shores are now clean and trash free (PLEASE THROW YOUR TRASH IN THE TRASH CANS YOU PIECE OF GARBAGE), the tables that over crowded the beach front by the restaurants along the shore is now controlled, plus that one area that's somehow dumped with seaweed is now gone! Idk how tho.
We stayed in the same hotel we go to every time we go on a vacation which was Astoria Hotels and Resorts. One of the great life decisions my mom and dad has ever made was joining their membership. And I'm forever grateful that we can actually schedule family travel trips (at least, locally) more often and not fret about accommodation.
Anyway, we all enjoyed a great deal of swimming and beach bumming, which we also feel we don't do enough so much in our previous beach trips (we always go for a shorter amount of time, so I guess we don't really have that much time to bum around lol
That's all for now! No issues with my Canon Autoboy so far. I like how the pictures turned out, it was very simple and easy to use, and very portable (although it maybe a little bigger than the other point and shoots, but I like how it fits my hand, so). And contrary to other reviews and how they find the noise overwhelmingly loud, I on the other hand did not? Well, it didn't bother me that much, so it wasn't that big of a turn-off.
Anyway, that's on that! 🙂 Thanks for dropping by and reading up to here. I'm trying to create more fresh content, but I'm still getting the hang of balancing work, this, and just life in general hahahaha. So THANK YOU for the patience. *hands a tissue to my artsyfartsy heart*
Last June, we found ourselves back in Puerto Princesa, Palawan (but this time with my mom and cousin in tow hahahaha). We visited the same places and also stayed in the same place as before, so there's really not that much new stuff this time. We did, however, spent a whole day in Pandan Island (part of he island hopping experience) as we opted to not push through with the other islands; more time swimming, less time transferring (also because we saw the other islands before and this one was the one we skipped. Turns out Pandan Island's the best of all (in my opinion)).
There's also not much photos like before because this trip came right after my thesis defense and all I wanted to do was have a vacation like any ordinary person (which loosely translates to "I just wanna swim and enjoy the trip and not be the appointed docu team" hahahahha #lovetakingpicturestho)
I didn't take my Pentax with me that time, but I had my Lomoinstant, so there were a lot of instant photos for this trip! 
Even though it was around summer time, it was actually rainy then, all thanks to global warming lol. So it wasn't exactly the usual summer heat (which is a fucking oven) here in the Philippines, but we were blessed with a sunny enough weather in Palawan (it was hella rainy back in Manila).
Anyway, the waters were DIVINE. I haven't enjoyed swimming that much for so long! I didn't want to go out of the water, tbh. It was also such a win that that time, there weren't that much people on the beach, so the whole experience was just serene. Sigh. A damn highlight.