2018 and yet another long-overdue post LOL. Let's face it: no matter how I'll try to make my new years resolution's to post more stuff (and more often) here, I'll still end up posting late stuff (or at least just until I finish with uni) hahahaha
OK anywayyyy: last year I was able to visit Singapore for the first time with my family. I had so much fun and just wanted to share photos from the roll here.
If I'm gonna be completely honest here, we actually wasted one whole day because I was throwing up in our hotel bathroom the moment we landed (my stupid ass ate so much whilst wearing my high waisted jeans, and combine that with turbulence and a bunch of other stuff—sigh. IDEK.🤦‍♀️)
Subways and train rides are a personal fave of mine when travelling. That's probably because of the dystopian-themed urban living here in the Philippines, and I always loved seeing at least a little bit of what the daily grind's like in other countries. (Hey, but for what it's worth, what we may lack in the urban setting, we make for paradise-worthy beaches and getaways🌴🍹)
We toured around the city a little (which I did not get so much picture of, sorry), saw some museums, food strips, etc. But one of the things my sister and I were excited for was the Central Perk cafe. And as die-hard Friends fanatics, WE. LOVED. EVERY. THING. ABOUT IT.
I also may or may not have taken photos of all their signages because well why the hell not lol.
The food was great, as was their menu theme (dishes were all Friends-themed so we kinda geeked out and decided everything must be good lol). There's also a mini studio display patterned to the show's set design. UGH one of my fave stops in SG, defs.
My next fav place we went to was Gardens By The Bay's Flower Dome. I'm basically obsessed with anything within the parameters of flora and fauna, and this place gave me all my flora dreams (I have yet to travel to places with flower fields and whatnot, but for now, this was it lol). This place had every flowers and plants my sorry lil bum couldn't afford to see on a regular basis.
There's also this pretty cool set up with a yellow truck that looked like it crashed on a pumpkin patch. V v dreamy
Last but not the least: UNIVERSAL STUDIOS!!!
This was the first time I've ever been to one of those top theme park names in the world (I know, it's sad), and not one cell in my body was disappointed. I think this was my fave of all the places we visited in SG. All the rides, the attractions—everything! Ah, I was so alive in the Far Far Away section because ya know ya girl's #TeamShrek (pls don't judge lol).
Aside from the rides and all (of course), I couldn't help but notice these faux window displays along the New York area. I didn't get to take more pics because I was too busy having fun AAAND mostly because I was saving some shots because I was running out of films lol.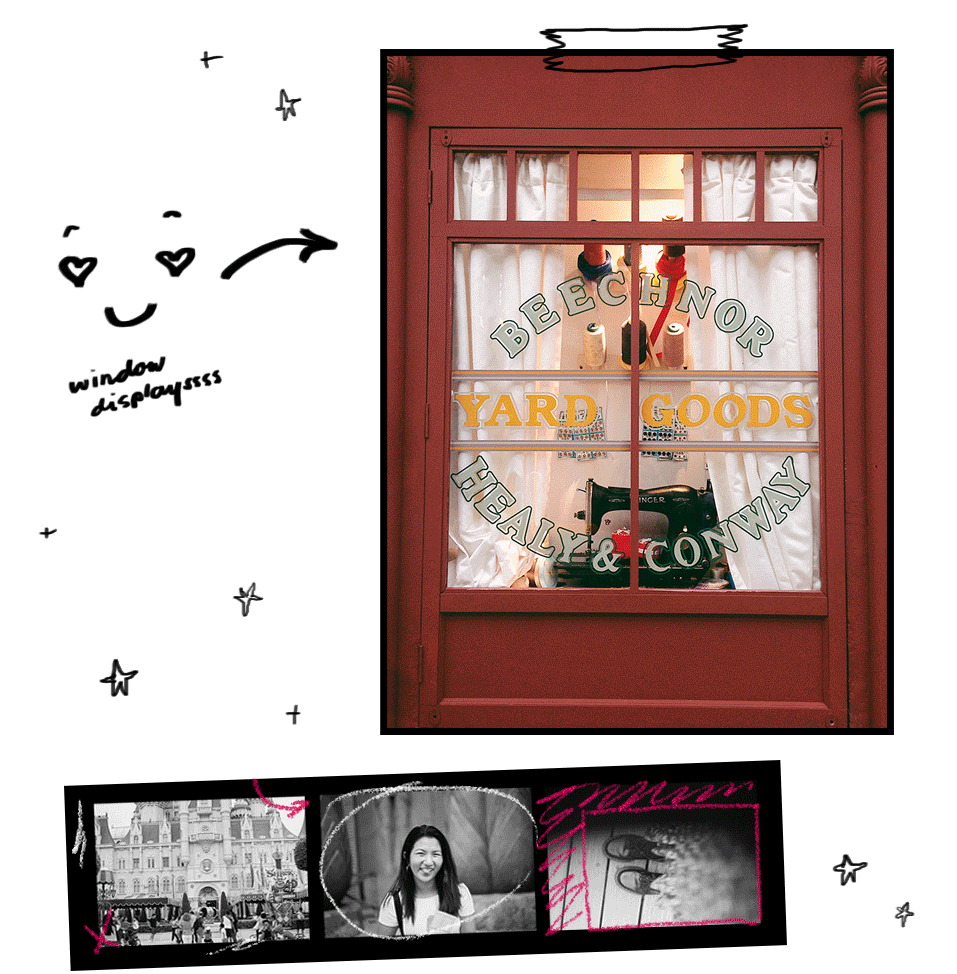 Anyway. I wish we had more time there than we had (actually, if we're wishing for things, I'd wish for me to not have that stupid hyperacidity and maybe not wear my high-waisted pants to the plane so we won't miss one whole day in the hotel hahahaaha ha ha ha). Idk, maybe if I save enough money I'll get to visiting again.
(And yes. Their airport has a freakin sunflower garden and so much more…)